News:

Step Into Dance Youth Ambassadors get cracking with Parliamentary letter-writing campaign
The RAD's first group of Step into Dance Ambassadors have been busy getting stuck into their new role as spokespeople for the programme. All 27 Ambassadors have written letters to their local MPs using their own words to explain what being involved in Step into Dance means to them.
Chelsea Owusu, from St Mark's Catholic School in Hounslow, wrote to Seema Malhotra MP about the doors that Step into Dance has opened for her, "I have been able to perform at a Borough Event which would not have been possible and has given me the confidence to perform more". Chelsea and her school group will be performing at the Camden Borough Event on Friday 1st May, and she has invited Ms Malhotra to attend.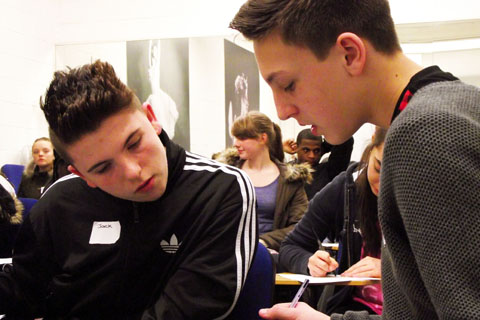 Another Ambassador, Nicole Abreu from Notre Dame RC Girls School in Southwark, wrote a passionate letter to Simon Hughes MP enthusing about what Step into Dance means for her. "The whole programme supports our passion for dancing by giving us the courage to show the world what we are made of and how much of our problems are resolved through dancing. It's not only a part of our lives but it is also a part of our souls." Nicole also invited Mr Hughes to her local Borough Event taking place on Thursday 24th April.
The aim of the letters is to raise the awareness of the Step into Dance programme and the work it does with London's young dancers. With the Ambassadors using their own words to talk passionately about their love of dance, we hope the MPs all stand up and take notice!