News:

WEEKLY DANCE GUIDE 30 JULY 2018
Monday
Nulla is a short film by New York-based director Jean Claude Billmaier, choreographed by Loni Landon and performed by Evan Copeland (Punchdrunk's Sleep No More). Developed as a response to our work-driven lifestyles, the film visually expresses the daily struggle of the everyday person in winding down and resetting energy levels back to zero, to an original score by R'n'B producer Toulouse. It's available to watch online here.
Tuesday
Circa's Peepshow at Underbelly Southbank is the latest playful and exhilarating offering from the popular Australian troupe. Directed by Yaron Lifschitz, Peepshow promises to turn cabaret on its head with thrilling acrobatics and devilishly precarious aerials.
Wednesday
Carmen gets a Cuban makeover as Sadler's Wells presents the UK premiere of Carmen La Cubana, a sultry take on one of the most famous operas ever created, set against the backdrop of the Cuban Revolution. Featuring a large company of singers, dancers and musicians, this new musical mixes Bizet's classic score with authentic Cuban dance styles such as salsa, mambo, rumba and cha-cha-cha. Christopher Renshaw (The King and I) directs, with new orchestrations by the Tony Award-winning Alex Lacamoire of Hamilton fame.
Thursday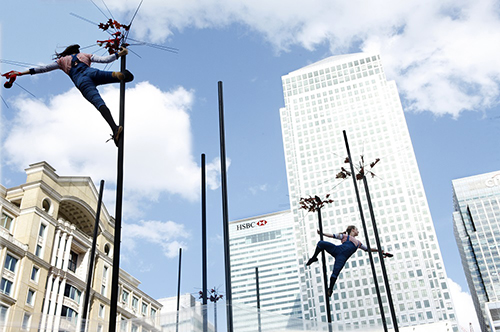 Watch acrobats soar through the skies of the Square Mile as Upswing and Motionhouse present free performances at Guildhall Yard as part of the City of London Corporation's Women: Work and Power season. Dance-circus company Motionhouse premiere an all-female version of Captive, which is inspired by Rainer Maria Rilke's poem The Panther and takes place inside a giant moving cage, while award-winning acrobats Upswing share an aerial adaptation of The Red Shoes by Hans Christian Anderson (pictured above).
Friday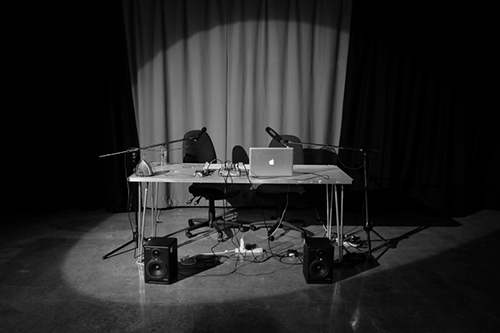 The Open Choreography programme at Siobhan Davies Studios invites audiences to experience and be part of the making process. This week, interdisciplinary artists Tate N Lyle and Fionn Duffy collaborate to explore relations between the sound and the body. Drop in to Friday's Open Studio to explore the materials and ideas that have emerged from this residency, including works installed and encounters happening throughout the building.
Saturday
Somerset House and its resident creative producers Crying out Loud celebrate 250 years of circus in London with their second Circus Sampler weekend. In the courtyard, the pioneering Gandini Juggling premiere a special commission, Cascade, performed within the rhythmic rise and fall of the 55 water jets of the courtyard fountains to live brass music from Circus Tsuica, a French band of musical acrobats. Before you leave, stop by the Circus Originals exhibition in the East Wing, which charts the history of contemporary circus from its beginnings in the 1800s through to the present day, and catch the new installation Remember This! from Rose English.
Sunday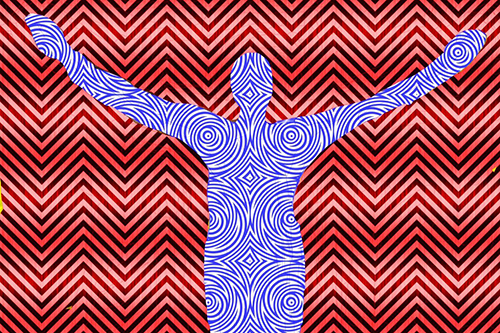 Dance as Medicine: Body, Wellness, Imagination is a regular workshop at Chisenhale Dance Space which offers a creative space for people living with chronic health issues or fatigue. Exploring the idea of dance and movement as medicine, sessions aim to help participants awaken the imagination, find more ease in the body and stimulate creativity.