News:

WEEKLY DANCE GUIDE 22 - 28 OCTOBER 2018
Monday
Medusa is the latest epic theatrical piece from Jasmin Vardimon Company, who celebrate 20 years of dance-making this year. A timely reflection on the power feminine symbol and its various connotations in our contemporary life, Medusa also has an interesting environmental twist. It was created on and inspired by the coast of Spain (where 'medusa' means jellyfish) and explores the environmental fate that awaits our seas. See it at Sadler's Wells.
Tuesday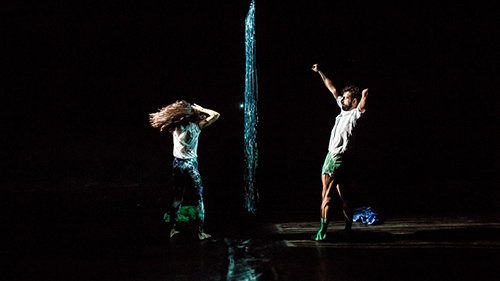 A double bill at The Place combines two playful works. Andrea Costanzo Martini's Scarabeo, Angels and the Void is a joyous duet in which friendship is a game as much as a duel, while touching.just from Aris Papadopoulos and Martha Pasakopoulou (pictured above) is a rhythmic game which looks at the absurd and awkward meetings of two perfomers in their effort to interact and connect.
Wednesday
With Strictly fever at its peak, the BBC is exploring the history of British dance in a three part series presented by Lucy Worsley and Len Goodman. The third and final instalment of Dancing Cheek to Cheek: An Intimate History of Dance airs on BBC Four tonight with The Shock of the New – exploring how the first few decades of the 20th century witnessed the most rapid and revolutionary change in British dance, through American imports to the first dancing screen icons and the role of dance in interwar Britain.
Thursday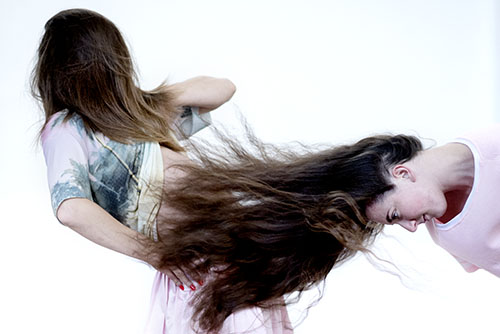 Aftermath is the new full-length work from London-based Spanish choreographer Eva Recacha, inspired by her experience of motherhood. This absurd and humorous duet is set in a sort of Beckettian limbo, where two women suffer from eternal boredom and lack of acknowledgement. See the world premiere at the Sadler's Wells Lilian Baylis Studio.
Friday
Agudo Dance Company's Silk Road at The Place is a fascinating merging of Flamenco, Kathak and contemporary dance performed by Jose Agudo and Mavin Khoo. The piece explores rituals along nomadic routes, conjuring images of the pilgrims, monks, traders and urban dwellers who made their way from China to the Iberian Peninsula.
Saturday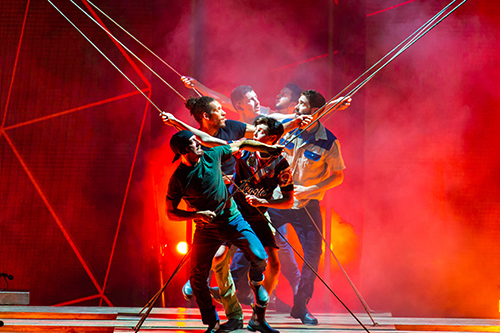 Olivier Award-winning Australian troupe Tap Dogs return to the UK this week to thrill audiences at The Peacock with a high-voltage show that's part theatre, part rock concert and part construction site.
Sunday
Making Room for the Mess at Siobhan Davies Studios invites the audience in to a space that's usually private – the experience of a dancer post-performance. In this workshop, led by Katye Coe, a group of dancers perform a choreographic score and then stay in the studio with the audience as they recover and discuss how they feel.