News:

The Oliver Awards 2014
The Society of London Theatre's 39th annual Oliver Awards will be presented at the Royal Opera House this Sunday 13 April. The awards honour the best in London's drama, musicals, opera and dance, and will be covered on BBC Radio 2 live from 6pm, with highlights on ITV at 10.15pm. We'll also be covering all the red carpet action! Here's a reminder of this year's dance and dance-related nominations.


BEST NEW DANCE PRODUCTION
Compagnie 111 Aurélien Bory/Stéphanie Fuster for What's Become Of You? (Questcequetudeviens?) at the Barbican Theatre
Created by Aurélien Bory for Stéphanie Fuster, What's Become Of You? raised the bar for flamenco, distilling the essence of the traditional Spanish form of dance and giving it a new story, an artist's journey of discovery.
"Fuster draws you into her sphere of concentration, immersion and obsessive commitment" – British Theatre Guide


Eastman – Sidi Larbi Cherkaoui & Sadler's Wells for Puz/zle at Sadler's Wells
Sadler's Wells' Associate Artist Sidi Larbi Cherkaoui caught the attention with this new work, first staged in a quarry, that used slabs of polystyrene to create a constantly changing set for his dancers as they strove to explore chaos and order.
"Few choreographers match Cherkaoui's ability to range across such an ambitious canvas of ideas" – Judith Mackrell, The Guardian


Richard Alston Dance Company/Britten Sinfonia for Barbican Britten: Phaedra at the Barbican Theatre
The Barbican opened its celebration of Benjamin Britten with this new work that beautifully mixed musicians with dancers. Soprano Allison Cook, as the tragic mother, moved around and through Alston's dancers, who became a physical chorus.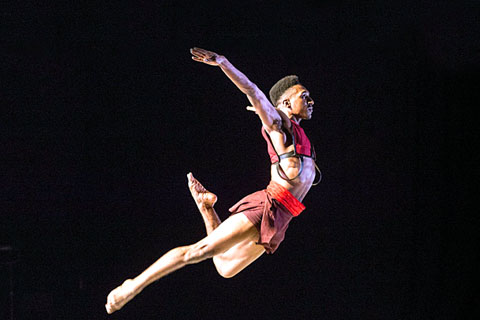 "…a beautifully flowing pattern of duets, trios and quartets" – Ivan Hewitt, The Telegraph


OUTSTANDING ACHIEVEMENT IN DANCE
Arthur Pita for his choreography of Ballet Black – A Dream Within A Midsummer Night's Dream at the Linbury Studio Theatre, Royal Opera House
Deviant delirium danced to a sexy soundtrack. Pita's take on Shakespeare's tale subverted a rich, formal style with a delicious sense of misrule as a Puck with a beard of flowers led the lovers in a merry dance.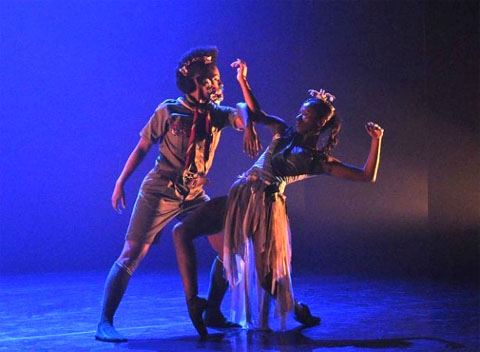 "Just as they're reaching a solemn finale, Puck pops up and throws the switch, pitching the dancers into a starlit dreamworld of kitsch pop and unexpected pairings" – Zoe Anderson, The Independent


Clemmie Sveaas for her performance in Witch-Hunt at the Linbury Studio Theatre, Royal Opera House
Clemmie Sveaas' bewitching portrayal of Anna Göldi, the last woman to be executed as a witch in Europe, caught the eye for both the freedom and the sensuality of her performance in Cathy Marston's final show as director of Bern Ballett.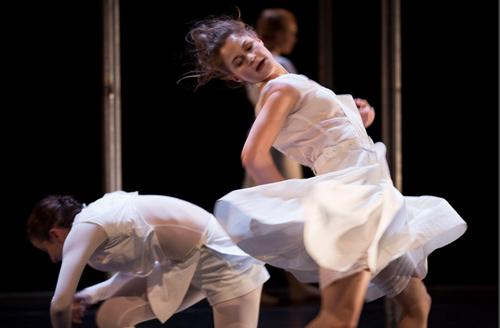 "Marston tells this melancholy story from the outside inwards, employing vivid, expressionistic movement for her 18-strong cast" – Luke Jennings, The Observer


Michael Hulls for his body of lighting work including Ballet Boyz – The Talent at Sadler's Wells
This would be the first Olivier Award for Hulls, a lighting designer who has worked exclusively in dance over his 20 year career, though he has previously worked on many Olivier Award-winning productions including Akram Khan's DESH and Push.
"…these configurations are given a rapt beauty by the colour and radiance of Michael Hulls' lighting" Judith Mackrell, The Guardian


The Mark Morris season at Sadler's Wells
The American choreographer could win his third Olivier Award for the two programme season that brought seven UK premieres, including ensemble piece Crosswalk and duet Jenn And Spencer, to Sadler's Wells in the autumn of 2013.
"Morris's genius is his musicality. His choreography is not just rooted in music, but embedded in it, inseparable from it." – Lyndsey Winship, London Evening Standard


BEST THEATRE CHOREOGRAPHER
Casey Nicholaw for The Book Of Mormon at the Prince of Wales Theatre
The Tony Award-winning co-director and choreographer of the controversial and much-loved musical brought the show's full octane, often hilarious and always impressive numbers to the West End in a blaze of glory as London fell under its unashamedly offensive spell.
Peter Darling for Charlie And The Chocolate Factory at the Theatre Royal Drury Lane
Following wins for Billy Elliot The Musical and Matilda The Musical, Peter Darling put his magical spin on another musical featuring a young leading cast. Darling also created show-stopping routines for everyone from the hilarious Oopma-Loompas to the surreal giant squirrels.
Steven Hoggett for Once at the Phoenix Theatre
Following his 2013 nomination for The Curious Incident Of The Dog In The Night-Time, Steven Hoggett is recognised for his work on new musical Once. He took inspiration from the rousing musical tradition of céilí to give dynamic energy to the show's touching tale of love and music.
Susan Stroman for The Scottsboro Boys at the Young Vic
Broadway choreographer and director Susan Stroman created this hard-hitting acclaimed show alongside songwriters John Kander and Fred Ebb, earning plaudits for the show's dazzling numbers that augmented the musical's shocking tale with inventive theatricality.
The Book of Mormon, Charlie and the Chocolate Factory, Once and The Scottsboro Boys are also the four nominees for Best New Musical sponsored by Mastercard.


BEST MUSICAL REVIVAL
Merrily We Roll Along at the Harold Pinter Theatre
Tell Me On A Sunday at the St James Theatre and Duchess Theatre
The Sound Of Music at the Regent's Park Open Air Theatre


BBC RADIO 2 AUDIENCE AWARD
Les Misérables
Matilda The Musical
The Phantom Of The Opera
Wicked


The 2014 awards will be hosted by Gemma Arterton and Stephen Mangan. For a full list of 2014 nominations, see www.olivierawards.com
Image: Richard Alston Dance Company's Phaedra. Photo: Tony Nandi