News:

London International Mime Festival unveils 2019 season
Photo: Olivier de Sagazan's Transfiguration
London International Mime Festival returns between 9 January – 3 February 2019, offering a chance to see established and new contemporary visual theatre that embraces cutting edge circus, juggling, puppetry, live art, mime and physical theatre. The festival is directed by Helen Lannaghan and Joseph Seelig, and is London's longest established international theatre season.
UK artists are at the forefront of the programme. Barely Methodical Troupe (pictured below) opens the festival with its latest acrobatic spectacular, Shift, at the Platform Theatre; Gandini Juggling with Alexander Whitley make their debut at Sadler's Wells, and Gecko makes its main stage debut at the Barbican. Other highlights include Thick & Tight at the Lilian Baylis Studio; a rare London appearance from Stan's Cafe, and Green Ginger exploring the inner reaches of the human body in Intronauts at Jacksons Lane. Theatre Re premieres its latest creation, Birth, a LIMF co-commission, at Shoreditch Town Hall.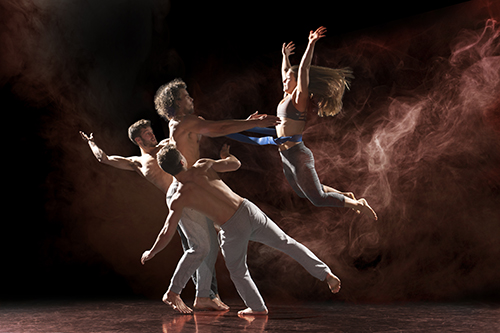 The festival's international dimension brings companies from Belgium, Finland, France, New Zealand, Norway and Spain. Debut participants include performance artist Olivier de Sagazan, ice puppeteers Théâtre de l'Entrouvert (pictured below) and 2018 Total Theatre Award winners Focus/Chaliwaté with Backup. Companies returning with new productions include Plexus Polaire, Thomas Monckton, Les Antliaclastes and the UK premiere of Father (Vader) from Olivier Award winners Peeping Tom, the second work in the company's family trilogy. Xavier Bobés brings Things Easily Forgotten back to the festival, an atmospheric salon performance for an audience of five.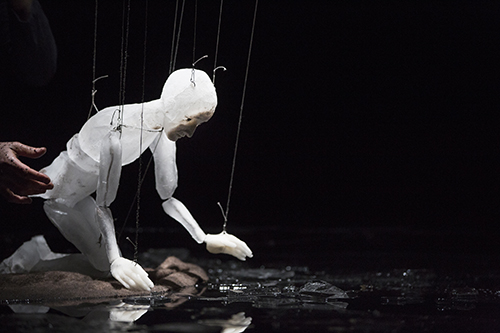 A wide range of workshops, artists' talks and discussion complements the performance programme, which also features two classic silent films with live music at the Barbican Cinema: Buster Keaton's The General and Victor Sjöström's He Who Gets Slapped.
For the full programme, visit the London International Mime Festival website.