News:

Escape with Impact Dance on their 6th annual retreat!
For some of us, a holiday means rest, relaxation and a jug of rum punch. For Impact Dance, however, it means seven days of dance classes, shows and evening parties in Turkey. Now in its sixth year, Escape brings up to 40 people the chance to spend their summer dancing in a 5-star spa hotel this autumn.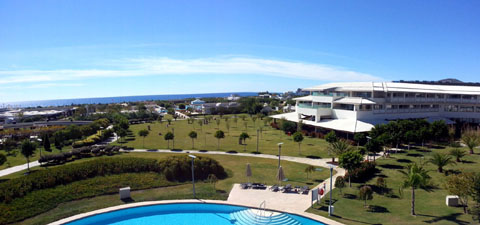 "I organise ESCAPE Holidays as I love to see people have great lifetime experiences," says Impact Dance's Artistic Director Hakeem Onibudo. "People come together enjoy a week of fun, relaxation and exercise in a picturesque environment. It is 6 days of Dance Sun relaxation with an emphasis on people interacting and having great experiences."
Participants can expect to take part in over 20 classes during the week, including Hip-Hop, Street Dance, African, Dancehall, Contemporary, Zumba, Azonto, Soca, taught by top professional performers and teachers including Vicki Igbokwe, Paradigmz, Hakeem Onibudo, Delene Gordon and Anthony Duncan.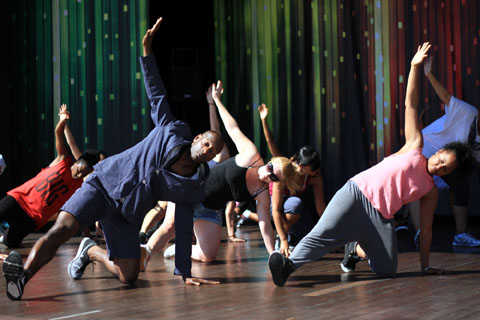 "We also take our own London DJ and in the evening have show-nights and quiz nights to name but a few," adds Hakeem. " Each year I am pushed to bring more ideas to heighten the experience, but still have a fresh approach to things. We do not pressure anyone to do anything that they don't want to do. Everything is optional, but we encourage everyone to come together in the evenings."
Escape 2014 takes place from September 26 – October 2 2014, and if this all sounds like your idea of a heavenly holiday, head over to the webpage at www.impactdance.co.uk/escape for more details and booking information, or email Hakeem on hakeem@impactdance.co.uk

Your Comments
Escape is not just a holiday its an experience of a lifetime wheter you are interested in dance or not this holiday has something for everyone games nights theme partys as well as amazing dance classes i was worried at first about going as i was travelling alone but hakeem the organiser was so friendly and welcoming and helped me with anything i needed i am a beginner dancer only attended few classes at that point but the teachers are so professional friendly and supportive i learned some great routines to amazing music .the hotel grounds are stunning the staff lovely and the food yummy and i am a fussy eater there is something for everyone the most important thing everyone on this holiday was so friendly loving and careing they treated me like family i loved it so much i am going back again this year i highly recommend this experience to anyone all ages all walks of life you will have a great time
Leave a comment