Feature:

A year of dance - looking back on 2015
It's a tough call to choose highlights from 128 shows (or 234 performances if say, each element of a triple bill is counted separately), which is the number of London-based performances seen by our regular reviewer Graham Watts, during 2015. He saw a further 34 shows (46 separate works) on his travels – visiting a total of 39 theatres in 13 cities across eight countries during the year. *
Graham's annual review of his year in dance identifies the highs and lows of each month and picks out personalities, emerging talent and notable events. We hope it inspires some memories – and gives some pointers on who/what to look out for in future months…
JANUARY
Highlight
London's New Year highlight was a welcome reprise of John Cranko's Onegin, a superbly crafted recreation of glorious story-telling through the medium of ballet, now a modern classic in the Royal Ballet's repertoire. The opening night was graced by ardent performances of heartrending sentiment by Marianela Nuñez (as Tatiana) and Thiago Soares (in the title role, pictured by Tristram Kenton, courtesy ROH) with supporting performances of great sensitivity and lyricism from Vadim Muntagirov and Akane Takada (as Lensky and Olga). This was the start of a year full of big, bold performances by Nuñez and Muntagirov, both of whom have strong claims to be London's dancers of 2015.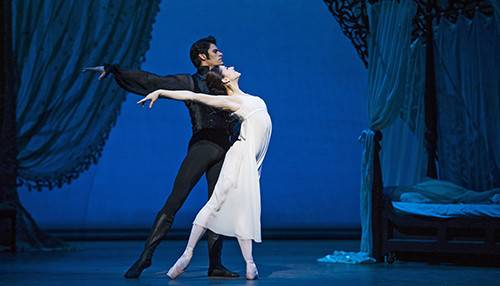 Personality
Another performance to cherish was the "casting-against-type" debut of Ivan Vasiliev as Siegfried, partnering Alina Cojocaru's Odette/Odile in English National Ballet's Swan Lake. Vasilev doesn't embody the Russian ideal for Siegfried but nonetheless he combined a remarkable degree of softness in the white acts with a tour de force of virtuosity in the black swan pas de deux.
Emerging Talent
The Place's Resolution! provides a refreshing and eclectic festival of new choreography and 2015 was especially strong. My favourites from the January collection were Obstruct & Connect by the young Californian choreographer, Alyssandra Katherine Wu; The Ashes: Dance Collective, comprising three dancers well-known for their work with Phoenix Dance Theatre (Azzurra Ardovini, Phil Sanger and Josh Wille) plus performance artist, Carrieanne Vivianette, presenting an inventive work entitled The Dancing Plague; and the bittersweet love me tender by Léa Tirabasso.
Disappointment
It was a good month with every show well worth watching so my disappointment is a "what-might-have-been", given that the pot pourri of Bournonville style presented in a brief celebratory season at the Peacock via extracts from gems in the repertoire of Royal Danish Ballet made me long to see a full-length ballet from a company that has been absent from London for far too long.
Notable events
A quadruple bill at Sadler's Wells set off a nationwide tour to celebrate the 20th Anniversary of Richard Alston Dance Company; a programme that looked to the future by showcasing the talents of both Alston's heir apparent, Martin Lawrance and a new young choreographer, fresh out of London Contemporary Dance School, Ajani Johnson-Goffe. However, on the evidence of the rich, expansive eloquence of Alston's own Rejoice in the Lamb, together with Nomadic, his sharp, slick and airily effervescent collaboration with Johnson-Goffe, there is clearly much more innovation and excellence to come from this colossus of British contemporary dance.

Natalia Osipova and Jonathan Goddard broke records by winning two awards each at the National Dance Awards, while Christopher Wheeldon won a record-breaking fifth award for Best Choreography; and Carlos Acosta received the De Valois Award for Outstanding Achievement.


FEBRUARY
Highlights
Much praise has been heaped upon the Canadian choreographer Crystal Pite, but her talent had hitherto passed me by – that is until catching the mesmerising A Picture of You Falling in The Associates programme at Sadler's Wells. This well-crafted, finely nuanced extract of a longer work was superbly lit (Robert Sondergaard) and deliciously performed (Peter Chu and Ann Plamondon) especially in a concluding tender duet of silky smooth movement. It was truly an eye-opener.
Sadler's Wells provided an excellent month, with the annual Flamenco Festival London taking centre-stage, opened by a Gala Flamenca led by the irrepressible performance skills of the veteran dancer Antonio Canales; followed by the majestic Eva Yerbabuena in Ay!; and the glitzy, showbiz choreography of Antonio Najarro for the Ballet Nacional de España.
Personality
After 14 years' of hard work and single-minded dedication, Cassa Pancho continues to deliver successful programmes of largely newly-commissioned ballets on a regular basis. As Ballet Black showed yet again, with its annual season at the Linbury Studio Theatre, featuring Second Coming, a new ballet by Mark Bruce, this is a little company with a large sense of theatre, an impressive small ensemble (led by Cira Robinson, a dancer of world-class quality) and a leader with an all-seeing and unerring eye.
Emerging Talent
The most interesting and enterprising entertainment of the month was an interactive night of Reverie, billed as an exclusive event for the curious and imaginative, held at the Foundation Bar, Covent Garden. The brainchild of Jane Coulston and delivered by her Beyond Repair Dance Company, this was dance as performance art in a slick, cabaret-style event, performed in and amongst the audience to create a fascinating and memorable experience.
Disappointment
The outstanding cabaret of circus skills from the twelve multi-talented artists in Cirque Eloise were let down by a thinly-spread sense of theatre. I expected a more dramatic experience from Cirkopolis at the Peacock, especially since it was co-directed by the radical and provocative choreographer, Dave St Pierre.
Notable event
The appointment of Sidi Larbi Cherkaoui as the artistic director of Royal Ballet Flanders (with dance coach, Tamas Moricz, as associate artistic director) was a bold move towards further redefining the ballet experience for a modern age.



MARCH
Highlights
No London audience had previously seen the work of William Forsythe, Jirí Kylián and John Neumeier programmed together until English National Ballet's Modern Masters triple bill. Tamara Rojo's decision was both brave and brilliant, handing an exciting challenge to her audiences and making dancers' dressing room dreams come true in the opportunity to work with some of the world's greatest living choreographers. Kylián's sexy, inventive Petite Mort had been an early Rojo acquisition and it was joined by Neumeier's Spring and Fall and Forsythe's In the Middle, Somewhat Elevated to create this dream bill of modern dance.
The last day of the month saw a welcome London reprise for Scottish Ballet's powerful interpretation of A Streetcar Named Desire, wrapped around the fluid and expressive choreography of Anabelle Lopez Ochoa, a thriving, driving standard-bearer for female choreographers who has created work across five continents over the past year.
Away from London, I was impressed by Boris Eifman's vibrant new work Up and Down, based on F Scott Fitzgerald's Tender Is the Night, which I saw in St Petersburg. It comes to the London Coliseum in the autumn of 2016.
Personality
Another female choreographer, Adrienne Canterna, created a ballet for the Snapchat age with her pared down interpretation of Romeo and Juliet, which played a long season at the Peacock Theatre. Dancing as Juliet in her own choreography, Canterna's exciting portrayal is delivered with a cocktail of personality and movement that mixed a quirky dollop of Lady Gaga, a touch of burlesque, the length of Sylvie Guillem's limbs and the hyper-flexible spine of an Olympic gymnast. She delivered on her promise of "ballet with a 21st Century twist" in this innovative take on Shakespeare's ubiquitous tragedy.
Emerging Talent
This is a tie for three of the brightest stars emerging from the ranks of English National Ballet. Jinhao Zhang was the popular winner of the company's Emerging Dancer contest, held at the Queen Elizabeth Hall, with a strong virtuoso showing in the Don Quixote grand pas de deux and an interesting interpretation of the Dying Swan.
Katja Khaniukova was – for me, if not the judges – easily the best technician in the contest, tackling the Pas d'Esclaves from Le Corsaire with an exceptional – and perhaps too subtle – precision of balance, line, footwork and rotation. It was performing in the lead role of Kitri at her home opera house in Kiev, later in the year, that the Ukrainian ballerina convinced me that here is a true star for the future. Another is the young Mexican dancer, 19 year-old Cesar Corrales, not yet a participant in the Emerging Dancer contest, but especially notable in Neumeier's aforementioned Spring and Fall.
Disappointment
This month's triple bill from The Royal Ballet was a strange concoction. It was a big ask to put two of the greatest works of the twentieth century (Balanchine's The Four Temperaments and MacMillan's Song of the Earth) either side of Untouchable, a new work by Hofesh Shechter. The fact that Shechter had (by choice) never seen or heard either of these works was always likely to lead to a mis-match and that's exactly what it was.
Notable events
Robert Cohan's 90th birthday (photo: Camilla Greenwell) was celebrated by an impressive and enjoyable gala at The Place, including an affectionate derivative work by fast-emerging choreographer, James Cousins and Cohan's own latest work, a brief and moving soliloquy performed by Liam Riddick, one of the best contemporary dancers of this generation.
Cohan's birthday was acknowledged by many tributes, including one prepared in advance by the veteran dance critic and former long-term editor of Dancing Times, Mary Clarke, who passed away (aged 91) just a few days before the gala.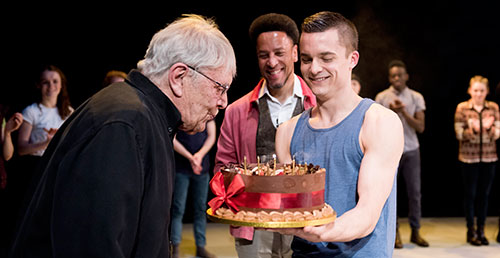 Photo: Liam Riddick presents Robert Cohan with a birthday cake at The Place, with Kenneth Tharp in background – by Camilla Greenwell


APRIL
Highlights
I caught up with Beauty of the Beast by Manchester-based Company Chameleon at Southbank Centre's Purcell Room. Anthony Missen's fascinating study of the impact of peer pressure on the pack mentality of a gang is a tightly-knit exposition of men behaving badly in a roller-coaster ride of slapstick humour, satirical comedy and challenging psychological drama, topped off by unlikely moments of tenderness
Meanwhile, the hit-and-miss year at The Royal Ballet regained the heights with a superb opening-night performance of Frederick Ashton's La Fille mal gardée, considerably enlivened by the debut performance of Vadim Muntagirov as Colas and a convincing performance by Laura Morera as the warm-hearted and joyful heroine, Lise.
Another highlight came in Bucharest, seeing five works by Romanian National Ballet, which is developing superbly under the leadership of the former Royal Ballet principal, Johan Kobborg. Also formerly of the Royal Ballet, Dawid Trzensimiech was outstanding, alongside Bianca Fota, in the title roles of Ashton's Marguerite and Armand. Other dancers to catch my attention were Adina Tudor as the tragic heroine of Edward Clug's Tango and Marina Minoiu. I hope we get to see these wonderful dancers in London before too long.
Personality
April in London was warmed by a rare visit from one of the world's leading ballerinas. Diana Vishneva arrived at the London Coliseum – courtesy of Ardani Artists – with On The Edge, a pair of works that enabled this legendary performer to push the boundaries of her artistry by exploring modern, risky and thought-provoking material. (Photo: Bettina Strenske)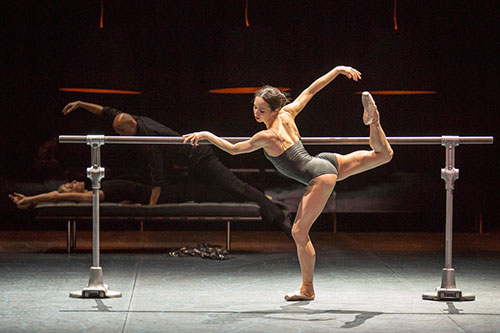 Emerging Talent
In a month when three leading choreographers (see below) bemoaned the lack of quality emerging from the British contemporary dance schools, an abundance of such talent was on display in the National Youth Dance Company's performance of Sidi Larbi Cherkaoui's Frame[d] at Sadler's Wells. 38 young dancers, aged 16-19, all impressed but ZooNation's ebullient Annie Edwards was always notably in the centre of the action.
Disappointment
My adoration of the inventive, absorbing work by Pina Bausch knows no bounds but Auf dem Gebirge hat main ein Geschrei gehört is at the bottom of my list of her works to see again. It's a dark piece, both in style and visibility, essentially about fear and grief with a permanent sense of foreboding, an uncomfortable series of abuses (largely by men towards women) and an unusually abrupt and incomplete ending. It remains uncompromisingly sinister and unsettling from first to last and left a feeling of unease that persisted beyond the brutal and urgent conclusion. The brief season of two works by Bausch at Sadler's Wells was further troubled by technical problems on the first night of Ahnen, which necessitated an extra interval and a very late finish.
Notable event
Dance UK's conference – The Future: New Ideas: New Inspirations held in various locations around London provided much food for thought, although it was a shame that three choreographers (Akram Khan, Lloyd Newson, Hofesh Shechter) chose to steal the limelight with a statement on the eve of the event expressing their concerns about the quality of elite dance training in the leading contemporary dance schools and conservatoires. It's not what they said that I found objectionable – although it was misguided – but the statement's timing, which inevitably hijacked a fascinating conference and led to an unforeseen casualty in the resignation of the charismatic Dance UK Chair, Farooq Chaudhry.


MAY
Highlights
Arriving in London shortly after the general election, Northern Ballet provided an immediate physical manifestation of the Chancellor's ideal of a "northern powerhouse". Their quadruple bill included two impressive recent commissions: Jonathan Watkins' humorous A Northern Trilogy – charmingly set to three Stanley Holloway monologues – and the passionate and expressive choreography in Kenneth Tindall's visually-appealing The Architect.
And if ever there was a case of seeing a show in exactly the right environment then Five Soldiers at the Officers' Rifle Club in Mayfair must be it. Rosie Kay's thought provoking and arresting exploration of the requirements of modern warfare is both intensely physical and challengingly psychological.
My non-London highlight was a new iteration of the Men in Motion programme at the Lødz Festival in Poland, directed and performed by Ivan Putrov, which included a superb interpretation of Nijinsky's L'Après-midi d'un Faune by Christopher Marney, who impressed equally as dancer and choreographer during the year.
Personality
The Royal Ballet's resident choreographer Wayne McGregor came back to scintillating form with Woolf Works, a triptych of new ballets loosely inspired by the life and work of Virginia Woolf, with an original score by Max Richter. It was widely regarded as McGregor's best work for The Royal Ballet since Chroma in 2006; and it brought back to the Royal Opera House – after an absence of a decade – the timeless performance skills of veteran ballerina Alessandra Ferri. (Photo: Edward Watson & Natalia Osipova in Woolf Works, by Tristram Kenton, courtesy ROH)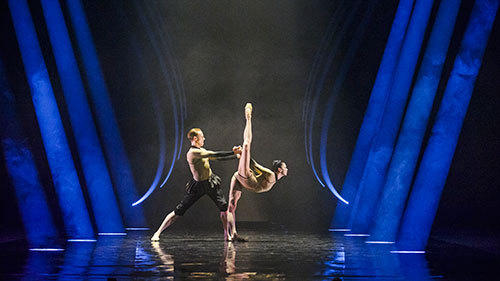 Emerging Talent
The BBC Young Dancer contest provided yet another window onto emerging dance talent and, despite the minor hiccough that sent Carlos Acosta to the microphone to announce the winner without knowing who it was, the wild card (and youngest) finalist, Connor Scott proved to be a confident and popular winner. I was also impressed by the only female contestant, Vidya Patel, a kathak dancer with great personality allied to a soft and fluid technique.
Disappointment
The challenging music in the Rambert triple bill at Sadler's Wells, beginning with Daniel Bjarnason's screeching industrial soundscape for Alexander Whitley's Frames and ending with the dissonant grating sound of Gavin Higgins' Dark Arteries for Mark Baldwin's work of the same name.
Notable event
The month started with the sad news of the sudden death of the legendary ballerina, Maya Plisetskaya, aged 89, at her home in Munich. In many ways her passing closed the chapter on the great era of soviet ballet. It will certainly remain the highlight of my dance writing career to have had the privilege of interviewing her.



JUNE
Highlights
In Flamencura, the legendary flamenco guitarist, Paco Peña, explored the associations between his art form and American jazz, gospel and the blues. This non-narrative programme of ten scenes was superbly crafted into a holistic theatrical work showcasing the extraordinary talents of three dancers: Carmen Rivas and the husband-and-wife partnership of Charo Espino and Angel Muñoz, plus several talented musicians, notably the jazz singer Vimala Rowe, all topped-off by Peña's own extraordinary guitar skills.
Flamenco was also a significant ingredient of another artistic collaboration at the end of the month. In Torobaka, we saw an explosive fusion of skills from two lions of the dance world: Akram Khan and Israel Galván. They – and their teams – brought very different aesthetics to the same basic physical functions, igniting fireworks of artistic brilliance at the interface of their considerable talents.
Back in Poland, I caught one of the best new works I saw in the year with Izadora Weiss' The Tempest (Burza) at the Baltic Opera House, led by two extraordinary performances from Filip Michalak, as Prospero, and Tura Gomez Coll, as Ariel. Weiss paces her work with an impressive sense of theatre, invariably leaving her audiences wanting more.
Personality
Edward Watson – a dancer with the Royal Ballet for 21 years and still at the very top of his form – was appointed MBE in the Queen's Birthday Honours list; and the artistic director of Rambert, Mark Baldwin and Lynn Wallis, the artistic director of the Royal Academy of Dance were both appointed OBEs.
Emerging Talent
Several new choreographers came to attention during the English National Ballet's Choreographics programme, most notably in two harrowing and passionate biographical works by James Streeter and Stine Quagebeur. Meanwhile, in the Richard Alston Dance Company programme at The Place, new choreography by Ihsaan de Banya and Joseph Toonga (both recent graduates from London Contemporary Dance School) also showed considerable promise.
Disappointment
While extraordinary in so many other ways – notably the singing of Congolese counter-tenor, Serge Kakudji – dance was certainly not the main draw for Coup Fatal, a show at Sadler's Wells that was at least 30 minutes too long and far too obsessed with intrusive attempts at audience interaction and crude, macho, twerking and crotch-grabbing.
Notable event
Ballet Central – the touring company based upon the Central School of Ballet – celebrated its thirtieth anniversary with a special performance at the Linbury Studio Theatre.


JULY
Highlight
The return of Matthew Bourne's The Car Man to Sadler's Wells after an absence of eight years was a most welcome revival. An innovative twist on the Carmen storyline is simply told in inventive and sensational dance theatre, with exhilarating choreography, great performances by an outstanding cast (especially in the vivacious charm of Zizi Strallen as Lana), and Lez Brotherston's stunning designs. It is a top-drawer example of the successful New Adventures phenomenon.
Personality
My personal highlight of the year outside of London was seeing Sylvie Guillem's Life in Progress late at night in the stunning outdoor setting of the Festival Castell de Peralada in Catalonia, following a torrential rainstorm. Four days later, Guillem and her entourage transferred the show to the London Coliseum for this great dancer's final London swansong, some 34 years after she began to dance professionally. Guillem kept audiences enthralled while dancing beyond the age of 50, but she left at the top as palpably demonstrated by the success of her final, year-long, worldwide tour.
Emerging Talent
Not exactly an emerging talent but a dancer not yet well-known in the UK, Maia Makhateli is a beautiful and gifted Georgian ballerina, who performed as Cinderella in Christopher Wheeldon's full-length production for Dutch National Ballet, which ran for a week at the Coliseum.
Disappointment
My only disappointment was that the opening act of the aforementioned Cinderella takes too long to set the narrative in place with a rapid sequence of largely uninteresting scenes depicting the back stories of Cinderella and the prince. It's all a bit laboured despite Wheeldon's attempt to inject some ribald, Hogarthian humour and this long prologue is the least effective part of an otherwise splendid spectacle.
Notable event
The colourful return to London of Mexico's celebrated dance company after an absence of more than 20 years, complete with a razzamatazz of diplomatic fanfare (ambassadors on stage, whatever next)! Presented as part of The Year of Mexico, Ballet Folklórico de México (pictured) brought a vibrant spectacle of infectious rhythms and splendid costumes to the London Coliseum. They even got me up to dance with them and I rather enjoyed it!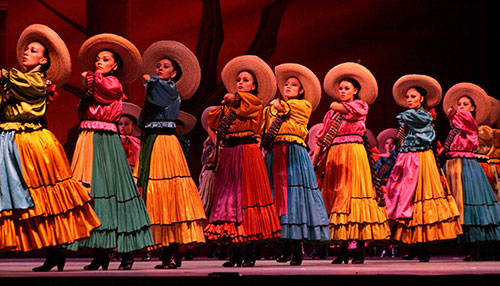 AUGUST
Highlight
My highlight of the month took place thousands of miles from London but could be seen live, in real time, by any Londoner with an internet connection so I think it qualifies! This was the live stream of Frederick Ashton's Sylvia from the Teatro Colon in Buenos Aires. For me, there is still something quite magical to be watching ballet being performed live in a theatre situated in another continent and the magic is even more enhanced when the theatre is as beautiful as the sumptuous Teatro Colon enlivened by a performance as captivating as that of 22 year-old Macarena Giménez in the title role. Live online streaming and relays of ballet to cinemas makes the art more accessible to those unable to see ballet on stage.
Crystal Ballet (the Netflix of ballet?) – is taking this trend a stage further by making ballets that can only be seen on the internet. Expect more in 2016.
Personality/ Emerging Talent/ Disappointment
It was a dull month for ballet in London with no seasonal tours from either the Bolshoi or Mariinsky companies. Instead, there was a welcome return to the London Coliseum, for a two-week season of Swan Lake and La Bayadère, by the St Petersburg Ballet Theatre, an enterprising private company led by Konstantin Tachkin that survives on box office takings, largely from touring. These London performances came after an extensive world tour that took in Australasia, Europe, South Africa and Asia.
I greatly admire the fact that SPBT gets by as a large-scale ballet company without a rouble of government support or any private sponsorship but regrettably the lack of strength in depth amongst the company soloists was exposed on the opening night with dancers doubling and trebling up in roles.
The company does, however, possess a sublime ballerina in the form of Irina Kolesnikova who fits the aesthetic of both the swan queen and the temple dancer, like a glove. It was six years since London had last seen this outstanding ballerina but the passage of time had done nothing to diminish her technical, dramatic and artistic qualities. She partnered two excellent guest principals – the Bolshoi Ballet's Denis Rodkin and Vadim Muntagirov – to give lead performances that elevated the show beyond the workmanlike and uninspiring qualities of the general company.
Two other guests, performing together, were the Mariinsky's fast-rising star*Kimin Kim*, and another fine, aristocratic Ukrainian ballerina, Natalya Matsak. Kim is a revelation, with soaring jumps that appear to hover in the air and a noble, princely bearing. He seems destined to become one of the world's most sought-after dancers.
And so, here were highlights, lowlights, personalities and emerging talent, all in the same production!
Notable event
The saddest event of the year was the tragic death of Jonathan Ollivier, aged 38, killed in a road accident as he travelled to Sadler's Wells to prepare for the final show of Matthew Bourne's production of The Car Man. Jonathan's life in dance will be celebrated in Mr Wonderful, a show curated by New Adventures, at Sadler's Wells on 18 January [returns only].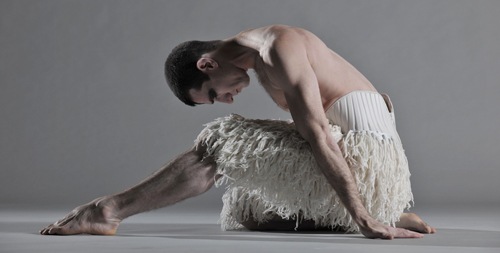 Photo: Jonathan Ollivier in Matthew Bourne's Swan Lake, by Hugo Glendinning


SEPTEMBER
Highlights
Les Ballets Trockadero de Monte Carlo – popularly known the world over as "the Trocks" – returned to the Peacock Theatre for two programmes. Over 40 years, under the leadership of Tory Dobrin, this male-only company of dancers who perform as alter ego ballerinas and danseurs, has honed to comedic perfection a formulaic structure of "pick and mix" from a growing repertoire that parodies the historic ideals and imagery of émigré Russian ballet. These are guys who dance extraordinarily well but prefer to do so as glamorous ballerinas, combining drag ballet with hilarious physical comedy.
The Royal Ballet opened its 2015/16 season by reprising its most popular ballet of the past half century, celebrating the fiftieth anniversary revival of Kenneth MacMillan's Romeo and Juliet. Steven McRae's interpretation of Romeo is full of intuitively-observed detail, fleshing out the devoted son, fun-loving adventurer, eager lover and angry fighter. His virtuoso dancing has always been exciting and it is now tempered by a dramatic maturity that has the same breadth of versatility. Sarah Lamb's unique interpretation of Juliet showed a detail of determination and self-will that I had not previously seen.
Away from London, I attended the world premiere of Northern Ballet's 1984, a ballet by Jonathan Watkins that provides a strong and authentic interpretation of George Orwell's classic dystopian novel. The versatility and clarity of this new ballet provides an excellent addition to the UK repertoire, proving yet again that the country's ballet tradition is not exclusively centred upon London. This excellent new ballet comes to Sadler's Wells in May 2016.
Personalities
Having waited a decade, London got a double dose of the divine Alessandra Ferri since hot on the heels of Woolf Works, she returned to the Royal Opera House (at the Linbury Studio Theatre) to appear in Martha Clarke's Chéri, alongside actress Francesca Annis, with Herman Cornejo. I don't know what elixir Ferri takes but I want some. Her languid body language and sensual dancing is remarkably at odds with her 52 years of age.
A nod also towards the Royal Ballet's character artists, three of whom, gave performances of astonishing depth in Romeo and Juliet: Gary Avis as the venomous Tybalt; the delightful, caring Nurse of Genesia Rosato and Elizabeth McGorian embodying the matriarchal Lady Capulet with a mix of autocratic coldness and grief-stricken pathos.
Emerging Talent
Sidi Larbi Cherkaoui is a regular visitor to London theatres. In the third of his 2015 visits to Sadler's Wells he brought Genesis – a collaboration with the Beijing-based actress and dancer Yabin Wang, in which Wang herself performed a long and mesmerising final solo, her long hair flying as if an extra limb, to a collective, concentrated silence from an audience completely absorbed in the spectacle.
Back to the Royal Ballet's Romeo and Juliet, praise should be given to new dancers taking on fifty-year old roles, notably Alexander Campbell's ebullient Mercutio, Tristram Dyer as the loyal Benvolio and Itziar Mendizabal's charismatic command as the flame-haired harlot.
Disappointment
The Shaolin Monks have yet to find a theatrical vehicle that is worthy of the performers' collective talents and that remains the case with Shaolin at the Peacock. These remarkable athletes possess astonishing skills that are significantly undersold in this inglorious and surprisingly prosaic production.
Notable event
The Royal Academy of Dance's Genée International Ballet Competition took place at Sadler's Wells with both the Gold Medal and the Audience Choice vote going to 15 year-old Leroy Mokgatle from South Africa. For the first time, the final was streamed live online.


OCTOBER
Highlights
This month's highlight was a five-star tie between three contemporary choreographers.
First, there was the welcome return, on top form, of Lea Anderson with her quirky reverence to the forgotten art of the music hall. Performed at The Place, Ladies & Gentlemen is a fantastic visual spectacle in which design, text, choreography and music sit in such close harmony that the whole experience is both intriguing and uplifting from beginning to end.
Next came Sally Marie's I Loved You and I Loved You at North Finchley's artsdepot. This harrowing account of the life and loves of the Welsh composer, Morfydd Owen is a sensational contribution to the genre of biographical dance. An absorbing and powerful work that kept me enthralled for the full 75 minutes.
And then, again at The Place, there was the towering one-man odyssey of Ben Duke in his Paradise Lost (lies unopened beside me), a courageous and very funny show, in which Duke takes Milton's seventeenth century, epic poem and adapts it into an intensely personal, vulnerable and surprisingly literal danced drama.
While in ballet, Alastair Marriott's Connectome (for the Royal Ballet) matured well. It is visually spectacular, diversely structured, innovative and fascinating. It was the best new ballet of 2014 and its powerful impact has not diminished.
Personalities
The very welcome renaissance of Lea Anderson is worthy of special mention, since this most British of choreographers has been much missed.
Emma Gladstone has taken on the mantle of directing the Dance Umbrella festival (since 2013) and has broadened the definitions of contemporary choreography by commissioning a wide range of work, including ice dance, flamenco, hip hop and interactive performances with the public. She has also taken the festival out of traditional theatres and into a wide range of accessible venues all over London.
Emerging Talent
Carlos Pons Guerra brought his extraordinary triple bill of modern dance theatre, entitled Jamón y Passión to the Blue Elephant Theatre in Camberwell. An inventive triptych of danced plays is joined together by the over-arching, socio-political flavour of immediate post-Franco Spain, a multi-faceted flexible take on gender identity and a jamón – sitting on its stand with the trotter erect and awaiting slicing – which is the only constant member across the cast of all three works. Azzurra Ardovini, Marivi Da Silva and Phil Sanger provided an outstanding cast for these three slices of ham and passion.
A word also for Faith Prendergast's extraordinary, vibrant portrayal of the enthusiastic, but tragic, figure of Morfydd Owen in I Loved You and I Loved You. A terrific find.
Disappointments
There were several: the confusing, unsettling and largely inaccessible Voronia by the highly-regarded Barcelona ensemble, La Veronal, at Sadler's Wells; and the still bleak and hard-to-follow storyline for Wayne McGregor's Raven Girl at The Royal Ballet. However, by some margin, the greatest disappointment was Carlos Acosta's lacklustre account of Carmen for The Royal Ballet. The flavour of Spain is set in a series of caricatures that are about as Spanish as a cheap mug with a bull crudely painted on it; and it tries so hard to be sexy that it becomes course, vulgar and sleazy. It is just not what – or who – Carmen should be.
Notable event
Dance lost another – albeit less well-known giant – with the passing of David Drew who had a 55-year association with The Royal Ballet. He joined the Sadler's Wells Ballet in 1955 and made his final appearance at The Royal Opera House (as the Duke of Courland in Giselle, in 2011). For 40 years' the dancers' Equity representative, he was a strong and successful advocate for better conditions for performers.


NOVEMBER
Highlights
My personal highlight of the month was the first London performance by Baltic Dance Theatre, a company I've seen many times at both their home theatre in Gdansk and Warsaw. Izadora Weiss's production of Phaedre had premiered earlier in the month and came to The Place for a one-off performance at the end of November. As with all works by Weiss, Phaedre is absorbing, narrative-based dance theatre with a profound visual impact, danced to challenging, powerful music. Hopefully, this excellent company will be back in London again soon, bringing this inventive choreographer's interpretations of The Tempest, A Midsummer Night's Dream and her viscerally powerful The Rite of Spring.
Leeds based Phoenix Dance Theatre's annual visit to the Linbury Studio Theatre was a classy, entertaining and diverse programme of new dance in three pieces unfamiliar to London audiences. British contemporary dance is in fine fettle just now and – under Sharon Watson's leadership – Phoenix is a vital part of that enduring success.
Personalities
Two stalwarts of The Royal Ballet impressed throughout 2015. Both Laura Morera and Bennet Gartside have been with the company for twenty years, having joined on graduation from the Royal Ballet School. Morera was promoted to principal in 2007; the same year in which Gartside became a first soloist. Both dancers remain at the top of their form but it is their readiness to dance for no reward, to support a charitable endeavour that I want to honour here. Together with Fernando Montano, the Columbian dancer who is a soloist of The Royal Ballet, they performed in the gala I co-produced with Fabiana Jaramillo to celebrate the Centenary of the British Spanish Society, at The Place. Morera and Gartside danced a duet from Liam Scarlett's Asphodel Meadows and Montano delivered the solo, Les Bourgeois – on the night before he made his debut in a principal role at Covent Garden, performing the lead in Ashton's The Two Pigeons.
Their selflessness and willingness to dance for a good cause is a remarkable testament to these outstanding dancers and the supportive company environment that has been managed under the leadership of Kevin O'Hare.
Emerging Talent
Caroline Finn – recently appointed as artistic director of National Dance Company Wales – impressed with her choreographic contribution to the Phoenix Dance Theatre programme. She has a profound, refreshingly new choreographic voice and a holistic, rounded vision of an absorbing theatrical structure. In Bloom, Finn has the courage to punctuate activity with moments of stillness and reflection and mixes humour and pathos in a punchy cocktail of anarchic and witty episodes that are both beguiling and hugely entertaining.
Amongst the egalitarian group of nine Phoenix dancers, Andreas Grimaldier, Sandrine Monin and Vanessa Vince-Pang were especially striking.
Disappointment
It is a very rare occurrence for me to want to walk out of a show but it was a huge temptation during the interval of Let's Dance Again, a one-off evening at the Royal Festival Hall, comprising a mixed agenda of song and dance sequences from the golden age of Hollywood musicals. The format didn't work and there was insufficient stage space to enable the necessity diversity of spatial flexibility to make Nick Winston's choreography flow. But worst of all were the technical problems that led to microphones not working and when the same singer that cannot be heard in one song returns a few songs later with a mike that is still silent, then you know this is a show that just isn't going to work.
Notable events
After 17 years Carlos Acosta bid farewell to The Royal Ballet, following a performance of his own choreography in Carmen, which was screened live in cinemas across the country. (Photo: Ian Gavan, courtesy ROH)


And, Jingju (better known here as Peking Opera) made a rare appearance in London, with The China National Peking Opera Company bringing two productions to Sadler's Wells. Unfortunately, I missed Farewell My Concubine but caught the Warrior Women of Yang, twice. The mix of strange falsetto songs, explicit mime, elaborate and colourful costumes and amazing, acrobatic movement had me hooked.


DECEMBER
Highlights
As ever it was largely a month for The Nutcracker and both The Royal Ballet and English National Ballet blitzed Covent Garden with regular afternoon and evening performances of their shows; respectively the productions of Peter Wright and Wayne Eagling. Although there is much to admire in the challenging choreography and interesting twists of the Eagling version, it is Wright's timeless, enchanting production (31 years old, with more than 400 performances) that provides the ultimate interpretation of Tchaikovsky's captivating score. Much of this enduring success is due to Julia Trevelyan Oman's quintessential and evergreen designs.
The production remains in safe hands with sterling performances across the cast at the opening night; from Gary Avis's confident, masterful Drosselmeyer to Steven McRae and Iana Salenko's dreamy dance magic in the Sugar Plum Fairy pas de deux. The next generation looks equally secure with eye-opening performances from Francesca Hayward and Alexander Campbell (as Clara and Hans-Peter) plus Yasmine Naghdi as the Rose Fairy.
It was a good month for Christmas Shows with Matthew Bourne's fantastic Gothic interpretation of The Sleeping Beauty enjoying a long and successful run at Sadler's Wells and Arthur Pita's inventive, quirky The Little Match Girl returning to the Lilian Baylis Studio. Christopher Hampson's Cinderella made its UK premiere for Scottish Ballet, a sparkling, funny take on the fairy tale that should make its way to London in 2016.
Personality
My personality of the month – perhaps even of the year – is an unsung heroine of the dance world. Caroline Miller has been the director of Dance UK – a body that the late David Drew helped to establish – since 2006. In her time at the helm, Miller has transformed Dance UK into the leading advocacy body for dance and substantially increased the organisation's membership. She worked with parliamentarians to establish the first All-Party Parliamentary Group for the sector; produced two excellent manifestos to coincide with general elections; and she was instrumental in the formation of the National Institute of Dance Medicine and Science (NIDMS), which has progressed to launch free NHS dancers' injury clinics.
In December, after three years of negotiation and hard work led by Miller, it was formally announced that Dance UK would merge with three other national dance organisations (the Association of Dance of the African Diaspora, National Dance Teachers Association and Youth Dance England) to form One Dance UK, which will launch fully in April 2016.
Emerging Talent
A matinee performance of ENB's The Nutcracker just prior to Christmas confirmed my earlier view that Tamara Rojo has discovered an immense new talent in Katja Khaniukova. This graduate of the Kiev Ballet School has many of the attributes of another alumnus of that same institution, ENB's leading principal ballerina, Alina Cojocaru. Khaniukova possesses a similar steely technique, honed from the same teaching source and a remarkable mix of strength and vulnerability that enables a rich variety of expressiveness to cover a wide range of potential roles. The secure partnering of Fernando Bufalá also deserves a mention.
Disappointment
The partnering by some of the younger male dancers in English National Ballet was a problem that prevented a convincing staging of Wayne Eagling's Nutcracker on its opening night. The absence of smooth partnering skills is not confined to this company and appears to be a growing international problem. It seems to me that we are now into an era where virtuoso dance skills are valued much more than the fundamentals that underpin a male dancer's art.
Notable events
The end of the year brought with it a plethora of important events and departures. Two long-serving dancers – Roberta Marquez and Riccardo Cervera – left The Royal Ballet; the aforementioned announcement of the launch of One Dance UK was an important breakthrough, although it was overshadowed by the sudden and unexpected death of former Royal Ballet principal, Bryony Brind.
In the Japanese city of Yokohama, on the eve of New Year's Eve – Sylvie Guillem had her very last dance for a paying audience, dancing Maurice Béjart's Boléro at the conclusion of her mixed programme, repeated on New Year's Eve for a live TV Broadcast.
And on the very last day of the year, the New Year's Honours list for 2016 included a well deserved and popular Knighthood for Matthew Bourne, making the first dance 'Sir' to emerge from a non classical, major company; CBEs for Tamara Rojo, who is transforming English National Ballet and Jill Tookey, founder of the National Youth Ballet – and an OBE for choreographer Christopher Wheeldon, Artistic Associate at the Royal Ballet – and Associate Artist at Sadler's Wells.


SUMMARY
One of the most remarkable trends of 2015 was the preponderance of great performances by, shall we say, dancers of a certain age. Veterans of all genres of dance dominated shows with exceptional vitality and confidence, from ballet's Alessandra Ferri (52), Gary Avis (44), Tamara Rojo (41) and Carlos Acosta (42) to the revitalised contemporary dance brilliance of Sylvie Guillem (50) and Akram Khan (41) and then there were a host of flamenco stars, such as Antonio Canales (54), Charo Espino (48), Eva Yerbabuena (45), Israel Galván (42), Ángel Muñoz (42) and the legendary guitarist, Paco Peña (73). These performers prove that the boundaries of age being a barrier to continued success are being progressively extended.
At the other end of the spectrum, 2015 introduced many new talents, amongst whom, my dozen to watch for the future, are: Tura Gómez Coll (Baltic Dance Theatre); Cesar Corrales (ENB); Jane Coulston (Beyond Repair Dance Company); Caroline Finn (choreographer and director National Dance Company Wales); Bianca Fota (Romanian National Ballet); Macarena Giménez (Teatro Colon); Katja Khaniukova (ENB); Marina Minoiu (Romanian National Ballet); Yasmin Naghdi (Royal Ballet); Faith Prendergast (contemporary dancer); Connor Scott (BBC Young Dancer); Vanessa Vince-Pang (Phoenix Dance Theatre)
It was a patchy year for The Royal Ballet, which cherished the crown jewels of its repertory (Onegin, La Fille mal gardée, Romeo and Juliet, The Nutcracker) with outstanding performances but – one notable exception aside – generally drew blanks with the new productions. But, at least Kevin O'Hare has had the courage to regularly commission new works; a quality that should not be under-estimated. English National Ballet continues to thrive under Tamara Rojo's inspiring leadership.
It was a very good year at both The Place and Sadler's Wells with several excellent shows and it was pleasing that artsdepot (Finchley) and Blue Elephant (Camberwell) came back into my reckoning by programming shows that I just had to see.


Graham Watts is a freelance dance writer and critic. He is a regular contributor to Dancing Times and also writes for Londondance.com, Dancetabs.com and other magazines and websites in Europe, Japan and the USA. He is chairman of the dance section of the Critics' Circle in the UK and of the National Dance Awards. Twitter: @gwdancewriter
Lead photo: Alessandra Ferri in Martha Clarke's Chéri by Joan Marcus
*Graham's annual total of 162 shows in 2015 is slightly down on the 170 seen in the previous year, although the diversity remains as broad as possible, encompassing 14 genres of dance, led by ballet (107, including live relays) and contemporary (94), followed by dance theatre (20), flamenco (12), student shows (10), galas (10), musical theatre (9), hip hop (4), South Asian (4), Latin (3), Peking Opera (2) and circus (2)


Edited to include details of the New Year's Honours list
Leave a comment
You must be signed in to post comments.